The weaving studio is one of the first parts started in building Gammeldags and builds on the knowledge that farm wife, who is standing for the soft parts of our manufacturing, acquired in a professional course in hand weaving in her twenties.
The studio consists of a comprehensive loom park where looms in all widths are prepared and used for the production of preferably furnishing textiles. Over the years since its inception, the knowledge enshrined and interest in weaving developed. Above all, a never-ending curiosity has led to the looms becoming more technical and development from grandmother's loom to today looms, with both counter-march and additives in the form of draw equipment and shaft witching device, has made the fabrics produced today are exclusively of our own design in terms of both form and materials.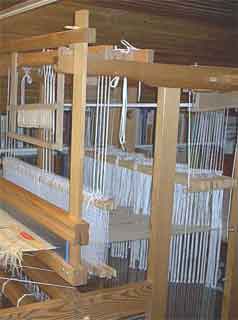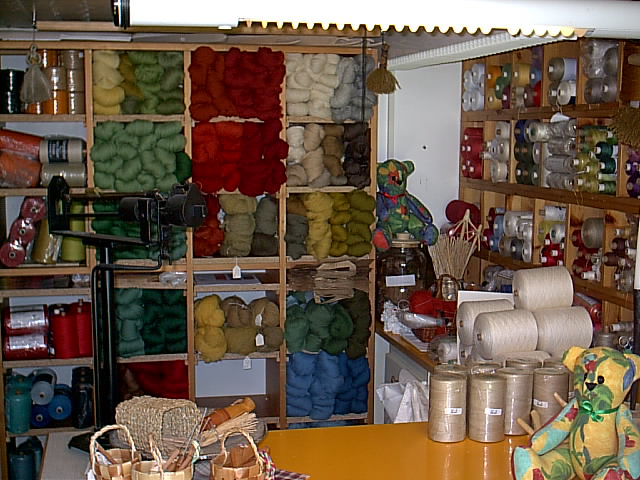 Woven fabrics manufactured with us is for example carpets of various kinds, curtains, bras pillows, throws and blankets. Along with skins from our sheep we weave and sew also sheep-skin quilts,
In many of the fabrics produced in the studio we use hand-spun yarn, spun from the wool from the farm's sheep.
.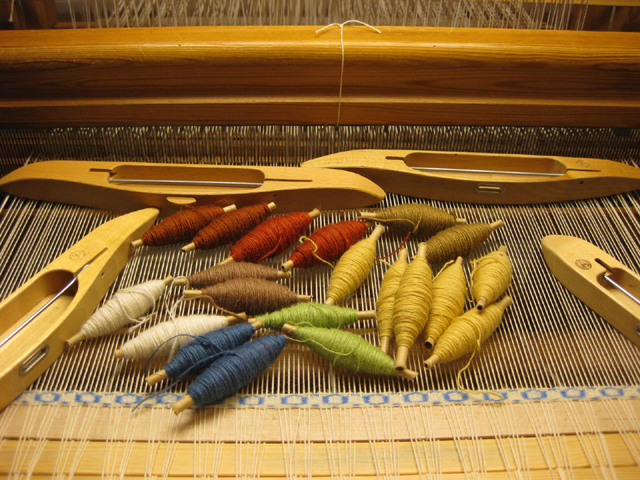 We are working with a special site for the Studio where our products also will be for sale Keep your eyes open.